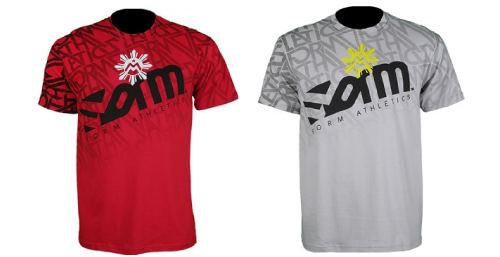 Here is the new Mark Munoz T Shirt Version 2 made by Form Atletics. This new MMA shirt, of course features the "Philippine Wrecking Machine" symbol of the MM initial and the Filipino sun from the country flag. These shirts are available in either grey or red.
There is also a cool repeating Form logo pattern that fades out from the top of the shirt.
Munoz currently trains with the Black House team, also the home of Anderson Silva, Lyoto Machida and the Noguiera Bros.
This shirt is the perfect item for all Munoz fans and anyone that wants to proudly represent the Philippines. Make sure to watch Munoz as he continues to pave his way through the UFC middleweight division.
Buy the Mark Munoz T shirt Version 2
You Might Also Like: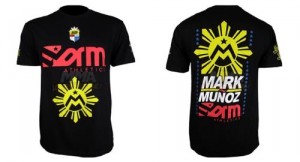 Mark Munoz Shirt Version 1