Manny Pacquiao is the Filipino triple threat: Philippine Congressman, Singer/Crooner and of course, the best Boxer in the world today.
To commemorate PacMan's awesomeness, Silver Star has developed a line of Many Pacquiao T shirts.
The first is the Silver Star Destroyer T shirts which feature a graphic of two pistols on the front, with the initials MP on the back. They are available in Red, White or Black.


Buy the Manny Pacquiao Destroyer T shirt
The next shirt in the line is the Silver Star Rising Son T shirt. It features a pair of hanging boxing gloves on the front. While on the back is a tribute to Pacquiao's Philippine homeland, with the majestic Filipino flag.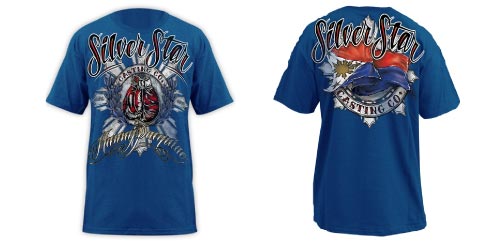 Buy The Manny Pacquiao Rising Son T shirt