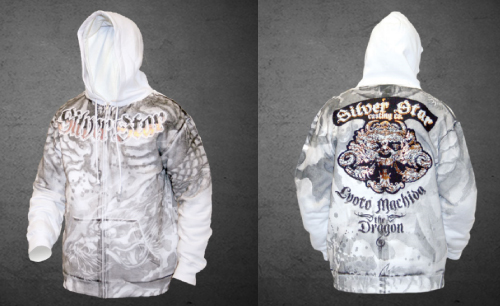 Silver Star has made a hoodie verision of Lyoto Machida's Signature T shirt. It features the elaborate Dragon symbol with gold foil detail on the back. All over the hoodie is a stylish grayish pattern and a dragon drawing on the front.
The Lyoto Machida hoodie is made of thick premium cotton and has tough stitching for superior durability. This hoodie provides excellent warmth and a lot of style for any MMA athlete.
We really like this hoodie mainly because Silver Star does a great job of keeping the unique look as original the Lyoto Machida Shirt design.