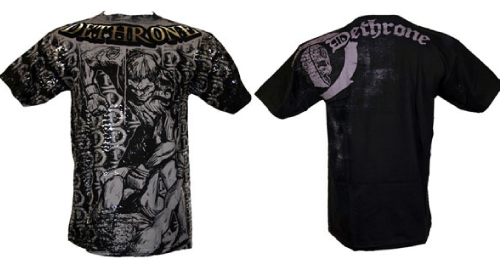 Kyle Kingsbury was one of the light-heavyweight fighters to emerge from the Ultimate Fighter show. He continues his quest and will fight against Razak Al-Hassan on the preliminary card on UFC 104.
Kingsbury will be wearing a walkout shirt from Dethrone, one of the newest and fastest growing MMA gear companies today.
The shirt Kingsbury wears at UFC 104 will feature silverfoil accents for a supremely eye-catching finish. There's also a very detail graphic of two fighters, one dominating with a brutal ground-and-pound.