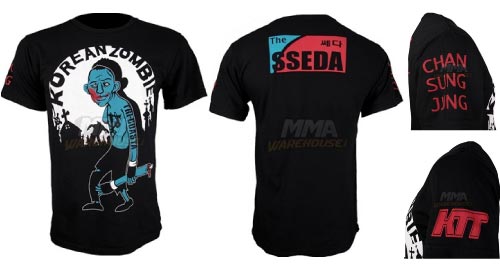 The most popular MMA clothing series has added a new shirt to their line-up with the new "Korean Zombie T shirt version 1.5".
This Korean Zombie shirt has the zombie graphic from the original Korean Zombie Shirt. But this time the zombie is walking out of the cemetery holding his severed arm, this is classic! The Tricoasta logos and brand also appear as his tattoos.
New graphics for the shirt also include a Korean Top Team (KTT) logo on the sleeve and his main sponsor SSEDA on the back.