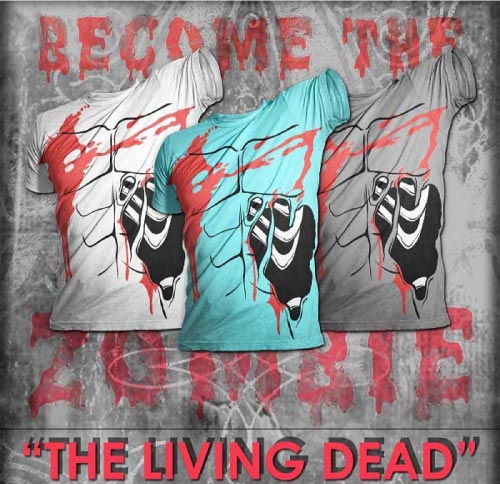 Oh snap, it just got more real. The Korean Zombie T Shirts have sparked a new limited edition t shirt series entitled "The Living Dead".
The Korean Zombie Living Dead T shirts give you the unique opportunity to become like a zombie! (or look like one at least)
The shirt features a life-size graphic of the blood splattered torso and exposed ribs similar to the image on the Korean Zombie 2.0 shirts.
They are available in multiple colors: white, aqua and gray. These cool looking MMA T Shirts are ready in time for WEC 51, where Chan Sung Jung ("The Korean Zombie") makes his long-awaited return to action taking on George Roop.
An interesting fact is that even Chan Sung Jungs' opponent, George Roop, will be wearing the gray version of the Living Dead shirt. In addition, another fighter on the WEC card, Demetrious Johnson, will be wearing the blue.
Everyone is turning into a zombie. And so should you.