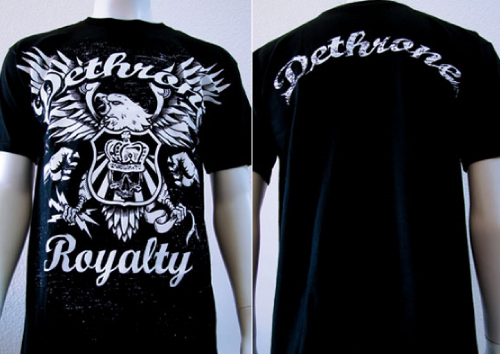 UFC Welterweight sluggers Josh Koshcheck and Anthony Johnson will face off at UFC 106: Ortiz vs Griffin 2 and it is expected to produce an ultimate knockout. Koshchek will be looking to stop Anthony Johnson's momentum, who is considered one of the most powerful and athletic welterweights to rise up in the division.
Koshcheck will be wearing the Dethrone Family Crest T shirt which is part of the Dethrone Signature line and shows how much this MMA gear company has grown. The T-shirt features a warbird and two clenched fists on the front. Across the back is the popular Dethorone logo.
Dethrone also sponsors other top fighters such as Cain Velasquez, Jon Fitch and Mike "Quick" Swick.