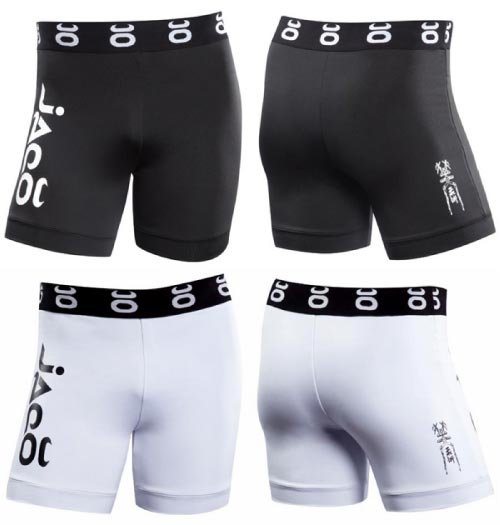 The Jaco Vale Tudo fight shorts are designed to be extremely versatile. It can enhance about every fighting style such as Brazilian Jiu Jitsu, Karate, Wrestling, Boxing, Judo and Muay Thai.
Vale Tudo fight shorts originated in Brazil's Vale Tudo fights which are "anything goes" or no-rules fighting.
The shorts provide the best in flexibility and mobility. They are similar to compression shorts but these are designed to be worn in MMA competition.
Some of the top MMA fighters wear Vale Tudo shorts such as Fedor Emelianenko, Anderson Silva, and Shogun Rua. (See Shogun Vale Tudo Shorts)
The Jaco Vale Tudo shorts have a stretch fabric that also works to wick away sweat and keep you dry and cool.
These are available in both white and black featuring a similar design to Jaco's Resurgence fight shorts.