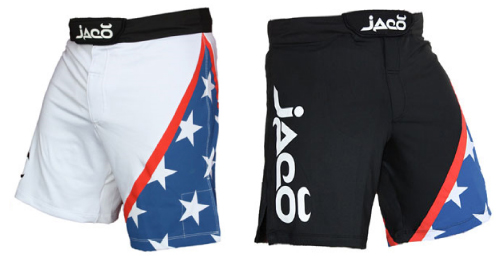 JACO hit the MMA apparel scene only recently, but has since expanded rapidly, bringing MMA athletes some of the most innovative gear designs and construction.
JACO had much success with its resurgence fight shorts and we have considered them as one of the best MMA shorts around. They have developed different country versions of these such as the JACO Resurgence Filipino shorts.
Now, JACO has introduced the USA resurgence shorts that proudly utilizes the American Flag stars and stripes in a unique design.
This MMA short is sure to be a favorite among American mixed martial artists and those who would like to proudly represent the good ol' USA.