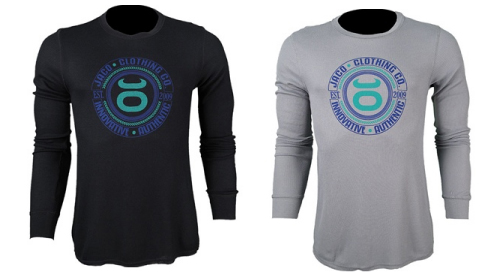 The Jaco "Innovative" Longsleeve Thermal Shirt is available in either black or silver. It is made from Bamboo fibers (45% Rayon from bamboo, 35% polyester, and 20% cotton).
Bamboo provides an excellent moisture wicking fabric that keeps you dry and cool. It also has naturally anti-microbial properties that will help prevent bacteria growth and odor. There is no need for artificial sprays or chemical treatments.
On the front of the thermal is a the famous Jaco Tenacity symbol and is encircled by the words "Jaco Clothing Co. Innovative Authentic". This longsleeve is good for working out but is best suited for casual wear.