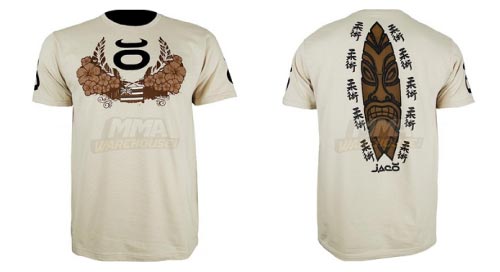 For all the Hawaiian Fighters and Fans, Jaco has developed their Hawaiin Surfer MMA T shirt just for you.
The Jaco shirt features the familiar tenacity symbol on the front that is the center of the crest consisiting of the Hawaiian Flag and the official state flower.
On the back is a Hawaiian warrior icon that is fashioned into the shape of a surf board, its surrounded by Jaco's signature tribal markings.