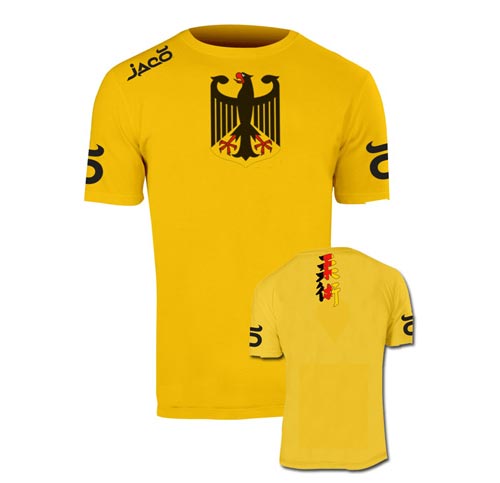 Jaco's Germany T shirt is one of the newest country themed MMA t shirts to be released. It features the Yellow and red of the German flag along with Germany's Coat of Arms symbol of a warbird.
This is one of the better looking country themed t shirts, if you are fan of yellow, this shirt is for you. It definitely will give you a lot of attention as the color is bright and hard to miss. German MMA fans are sure appreciate this t-shirt.
The Jaco shirts are slim fitted and will be a little narrower in the arms and the torso, they are meant to conform to your body… so if you want a looser fit, order a size up.