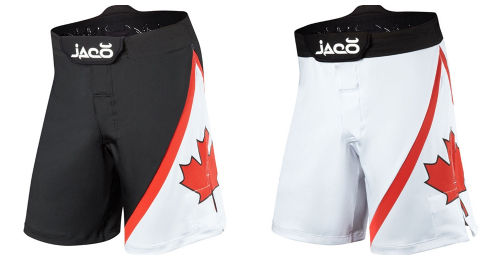 It has been said that some of the best fight fans come from Canada, and evidently, one of the best MMA fighters, Georges St. Pierre, is also a Canadian.
Jaco pays tribute to this fighting country with its new resurgence Canadian fight shorts. It has the Canadian flag's maple leaf design built into the side of the shorts, that forms a triangle shape offering unique style.
Jaco's resurgence shorts are one of the best MMA shorts around, with advanced technological construction such as a raised tab in the waistline and mouth guard pocket that you can open from the bottom of the shorts.