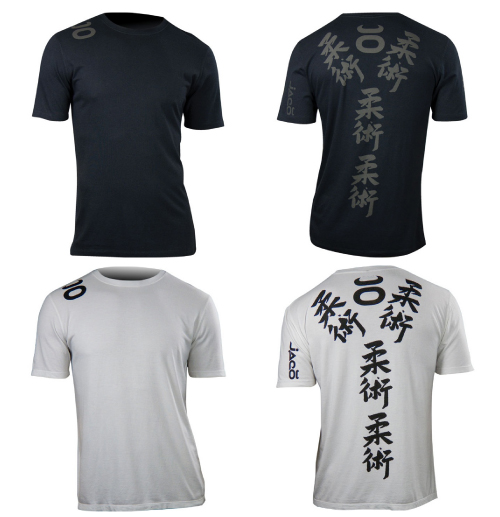 Jaco is a new MMA company that has created fresh new designs and innovative MMA gear. One of their most unique products is the JACO Bamboo T-shirt that is crafted of Bamboo fibers. This special construction gives the shirt an extremely smooth "cashmere like" feel. Bamboo also is great for wicking away moisture and is naturally anti-microbal keeping the shirt from promoting the growth of bacteria.
The design is also quite innovative, as the front is mostly blank with the JACO logo by the shoulder. We like JACO's simpler style it's refreshing; as most MMA T Shirts these days have very intense and sometimes overwhelming images. On the back are Japanese characters that symbolize jiu-jitsu, they form a Y shape design that makes the shirt look rare buy very stylish.
You could probably wear these t Shirts for MMA training, but they just look too good and are ideal for casual or a night out.