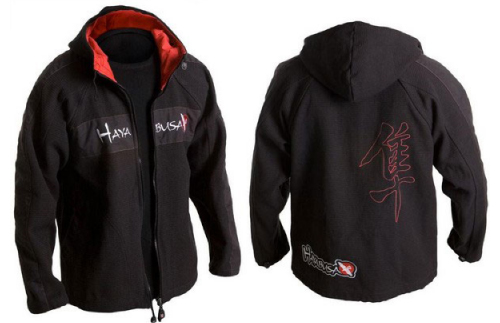 The Hayabusa Uwagi Jacket is one of the best MMA jackets out there. Not only is it made by the best MMA gear brands, the jacket is made of actual Jiu Jitsu Gi material.
They have taken the best Gi material and fabricated it into a very comfortable and stylish jacket. It's perfect to wear to and from training or while you wait to compete in your next Jiu Jitsu tournament or MMA fight.
The Uwagi jacket features the Hayabusa falcon logo and Japanese Kanji script. There is also a hood for added comfort and warmth.
This is the most popular jacket among Mixed Martial Artists.