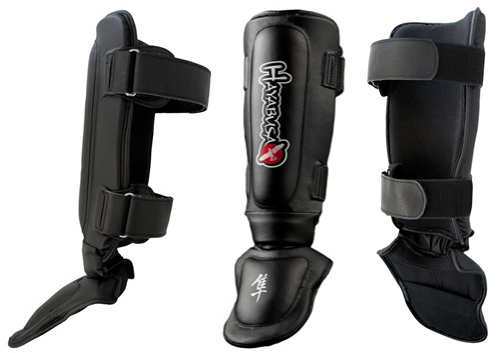 The Hayabua Pro Striking MMA Shinguards are designed for the utmost protection while performing power kicks and heavy sparring.
The shinguards have twice the foam padding as the regular shingaurds but manages to be lightweight good mobility and speed. It also has vented foam to provide good air circulation and heat management.
These shinguards utilize a heavy duty strap system with Velcro fasteners for a custom fit.
Hayabusa has definitely improved upon their regular shingaurds and these are perfect for those who are training MMA with a heavy striking and kicking focus.