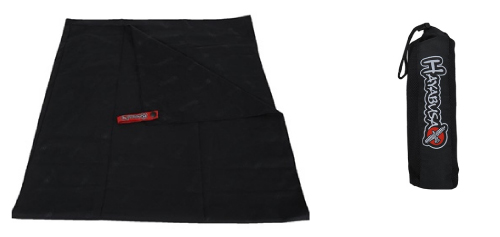 The Hayabusa Performance MMA Towel is truly an innovative product. You may be wondering how on earth can you improve on a towel? The traditional bath towel (terry cloth) that we are accustomed to is really not practical for MMA training. First, its really bulky and takes up a lot of valuable space in your gear bag. Second, regular towels don't dry quickly.
The Hayabusa towel is made of advanced super-absorbent material that gives you two great benefits 1) extremely fast drying 2) it's very compact.
You may think this doesn't matter, but after a hard MMA training session the Hayabusa Performance towel really makes a huge difference to get you dry quickly and on your way. Anyone serious about Mixed Martial Arts should seriously consider adding this to their arsenal of MMA gear.