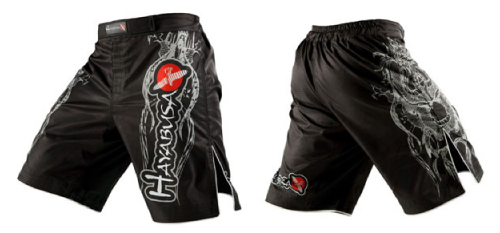 Hayabusa MMA Gear has developed a new series of MMA Shorts with the Hayabusa Mizuchi Fight Shorts.
These are the second generation shorts that progressed the from their top-rated original Kyoudo Fight shorts and includes some of the high quality features such as PolyDirectional stretch fabric and the Gaurdlock inner grip system.
It essentially has the same top construction, durability and comfort; the only thing different is an updated fresh look. The Hayabusa Mizuchi MMA Shorts feature a more detailed graphic on the side of the shorts, this is a similar to the Hayabusa Mizuchi MMA Rashguard.