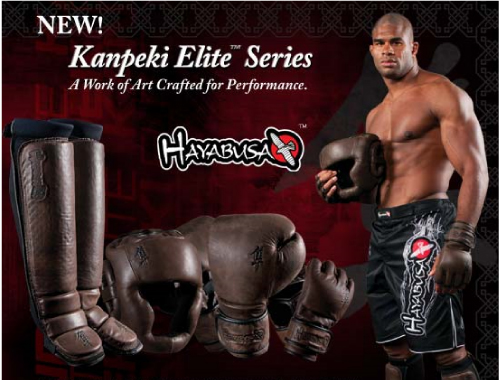 Hayabusa has developed a new set of MMA gear called the Kanpeki Elite Series. It is probably the best line of professional MMA equipment available today.
They have worked on this for years and it shows…. the superior craftsmanship, ultimate durability, full grain leather, and a timeless design.
The most noticeable thing about the Kanpeki is that its made of brown leather giving it that classic style and design of the ancient tradition in Martial Arts.
The series is complete with headgear, 4oz fight gloves, 16oz training/sparring gloves, and shin guards.