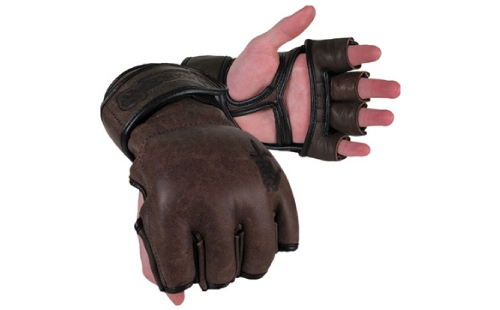 The Hayabusa Kanpeki Fight Gloves are a part of the Kanpeki Elite Series of MMA gear.
These gloves have the superior craftsmanship and beautiful design that you cannot find in any other glove. It also helps increase performance with the Y-shape volar strap over the palm to secure the glove firmly whether you are clenching your fist or have open hands.
The wrist strap has a Dual Cross directional system, instead of wrapping around the wrist a couple times in one direction. You get an inner elastic wrist strap and an velcro outer strap to cover the first. This provides the best stability in any fight glove.
You can also expect this glove to be extremely durable, it's made by Hayabusa after all. They have earned the reputation of making high-quality MMA gear that is built to last for a long time.
And, of course, the gloves weigh in at 4 ounces, the official regulation weight for amateur and professional competition.
Finally, the gloves have one of the best looking leather covers in the industry. It has a classic brown leather outer that gives it a stylish look and is inspired by the tradition in ancient martial arts.