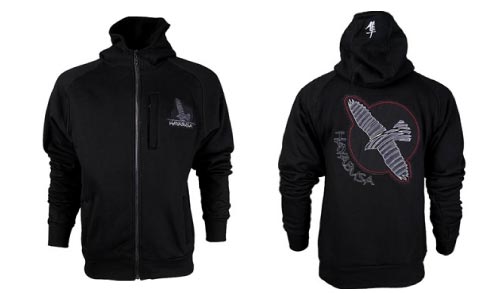 The Hayabusa Falcon Zip Fleece Hoodie will keep you warm while looking cool!
It's made with the same high quality craftsmanship that have made Hayabusa one of the best brands for MMA gear and trusted by top fighters such as Alistair Overeem.
This Hayabusa Fleece Hoodie has technical aspect to provide you with comfort, warmth and functionality. It has a full zip front, a chest zip pocket, stretch panel gusset under the arms and sides. There is also an magnificently embroidered graphic of the hayabusa falcon on the back.