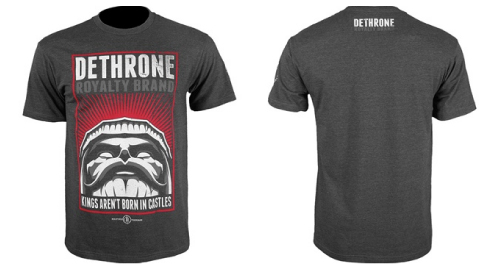 The Gray Maynard T shirt for his title fight with Frankie Edgar (UFC 125 ) was this MMA shirt from Dethrone Royalty.
It is entitled "Kings Aren't Born in Castles" with the slogan printed on the bottom of the graphic. Definitely a perfect saying that best describes Maynard's quest for the UFC Lightweight Title.
The graphic itself is pretty cool, it resembles a sculpture of a king with a very intimidating look. This shirt is available in charcoal grey and is one of the most unique pieces from Dethrone clothing line.