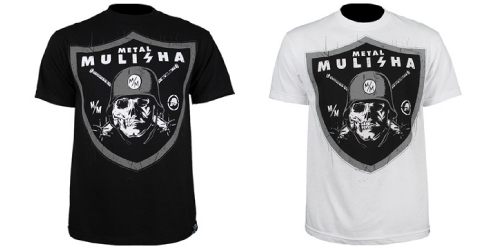 The Gilbert Melendez T Shirt features a cool Oakland Raiders theme that is integrated with the Metal Mulisha Styling. There is the infamous skull icon and a vicious looking design of two baseball bats with nails at the ends. This is definitely a hardcore MMA shirt.
Buy the Gilbert Melendez T shirt
Gilbert Melendez is the reigning Lightweight Champ in Strikeforce MMA. He is ranked as the #2 Lightweight fighter in the world by major MMA media sources. Gilbert trains with Cesar Gracie Jiu Jitsu (Jake Shields, Nick Diaz).