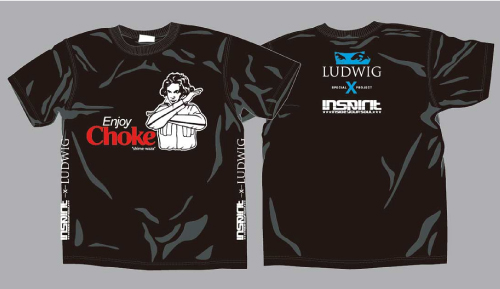 Inspirit is the Japanese MMA company produces a wide range of MMA clothing and gear that encompasses its own unique blend of style and character. They have collaborated with Ludwig Clothing to produce a funny MMA T shirt.
The newest of the shirts highlight a funny play-on-words using the popular Coca-Cola soft drink logo to incorporate Brazilian Jiu Jitsu's rear naked choke, with "Enjoy Choke".
Its definitely for an acquired sense of humor and most likely only our fellow BJJ and MMA enthusiasts would appreciate!