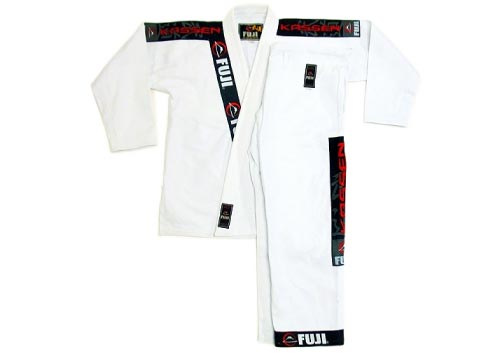 New from Fuji is the Kassen Brazilian Jiu Jitsur Pear Weave Gi. This BJJ Gi has an awesome fit, exactly like the orginal fuji Gi's but the Kassens are built stronger and have a more comfortable fabric.
It has the "true" BJJ cut that has tapered sleeves and an overall shorter jacket, perfect for BJJ. The Gi pants are super-reinforced for strength for high-pressure moves
The fabric has a medium weight, its not too heavy or too light – making it very versatile for even hot weather climates.
The design of the Gi is versatile as well, allowing you to add your own patch on the left lapel. While it comes with patches both shoulders, one lapel, and both pant leg sides.