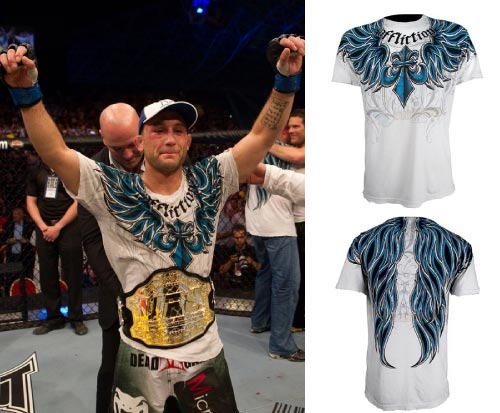 Frankie Edgar's T Shirt for UFC 118 Edgar vs Penn II is the Affliction Frankie Edgar Signature series Shirt.
Edgar won the same Affliction Shirt in UFC 112 in Abu Dhabi where he defeated Penn to become the new Lightweight Champ.
This shirt features an original design "The Odeon" from Affliction. There a crest symbol on the front. Wings begin from the crest and flow over the shoulder to back, in one single graphic. There is a new black version with Edgars name on it.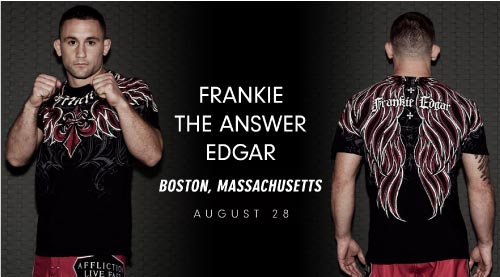 Buy the Frankie Edgar Affliction T shirt