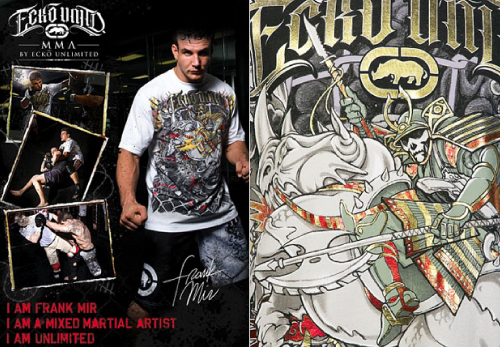 Frank Mir will be fighting Chieck Kongo in UFC 107 in a classic grappler vs striker battle. Mir is one of the top heavyweight grapplers in the MMA fight game and is looking to secure a victory towards his goal of becoming the UFC Heavyweight champ again.
He will be wearing the Frank Mir "Uncrushable" Ecko Tshirt for this fight. Mir's shirt features a samurai warrior riding on the Ecko "Rhino". The whole graphic is drawn in a similar fashion as the artwork in feudal Japan.
This Frank Mir shirt is definitely one of the more detailed walkout t shirts for UFC 107.
You might also like: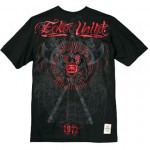 Frank Mir's Ecko MMA T shirt