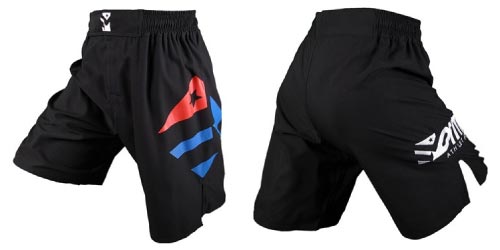 The Form Athletics "Pride" Fight shorts are your basic, no-frills MMA shorts. It does not have a super fancy design but is a very high quality fight short that is perfect for anyone looking for a simple pair of shorts that will get the job done.
The only logos on the shorts is the form athletics symbol with the star on the left leg and a small brand logo on the side of the right leg. This means that there is plenty of room for your gym/school or sponsorship decals.
Either way this Form Athletics Fight Short is pure class and will fit well with the rest of your MMA gear.
On a side note, Form Athletics is an MMA company founded by WEC fighter Urijah Faber and is the official sponsor of Jon "Bones" Jones and Mark Munoz.