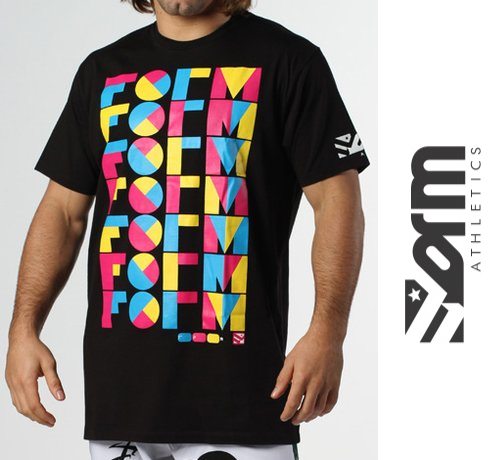 Form Athletic's Disco Biscuit is truly a unique MMA T shirt. For starters, it's named "Disco Biscuit"… cant get any more unique than that!
Aside from the name, this Form t shirt has a special design of Form logo in a series of bright alternating colors. Some say it might me a little too much. But the thing is, Form Athletics (founded by MMA superstar Urijah Faber) aims to be a different type of MMA apparel company.
The Disco Biscuit FORM T shirt is truly meant for those who want to be different and is ideal for MMA fashion trendsetters. This is a GREAT thing, we need a little more variety in MMA clothing other than the typical "skulls and wings" type MMA T shirt.