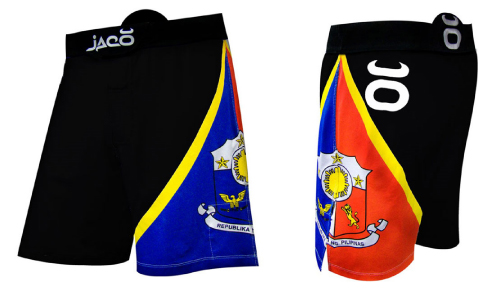 These Filipino MMA Shorts are the black version of the fight shorts that UFC Light Heavyweight Brandon Vera wears.
The MMA shorts are Jaco's Resurgence Fight shorts which feature advanced technology such as a raised waistband for comfort, rip resistant stretch fabric, a unique mouth guard pocket accessible from the bottom and an innovative first compression waist-tightening system.
All that and a the Philippine flag colors and crest, a perfect fight short to show your Filipino pride.