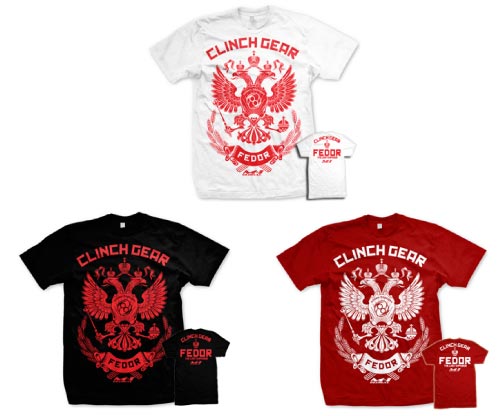 Clinch Gear has developed the Official Fedor T shirt for his walkout in his fight for Strikeforce: Fedor vs Werdum on June 26, 2010.
This Fedor Shirt features the popular Coat of Arms design that is utilized in many of his MMA Gear. The image has the double-headed warbird and an emperor's crown on the back, to pay tribute to his nickname "The Last Emperor". The M-1 Global logo also adorns the shirt as M-1 Global is Fedor's official management and promoter.
These Fedor Strikeforce T shirts are available in Black, Red or White, we especially like the white shirt the best.
Buy the Fedor Clinch Gear Shirt
You might also like:
Fedor RVCA T Shirts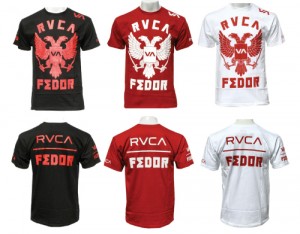 The Fedor RVCA T shirts – The shirt Fedor wore against his fight against Brett Rogers.
Fedor RVCA Hoodies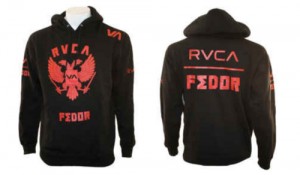 Fedor hoodies share the same designs as the RVCA T shirts.