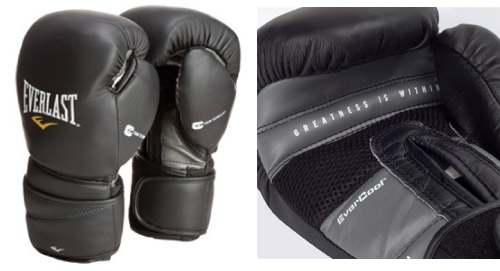 The Everlast Protex 2 Elite Bag Gloves provide you with the maximum protection so you can punch the heavy bag with full power. The bag gloves are made with Everlast's C3™ Closed-Cell Foam for the highest level of impact absorption. The foam is coupled with a dual panel foam collar that provides more stability and wrist support to prevent joint injury.
For comfort, Everalst has integrated their EverCOOL mesh that gives the gloves great breathability and helps keeps your hands from getting too sweaty. However, if your hands do get very sweaty then the EverDRI lining will wick away moisture and its antibacterial protection will help keep away odor.
With high-quality gloves like these, the outer is made of premium leather to ensure durability of the glove. If you are looking for a professional grade bag glove, the Everlast PROTEX 2 is great glove to enable you to unleash full power at the heavy bag.