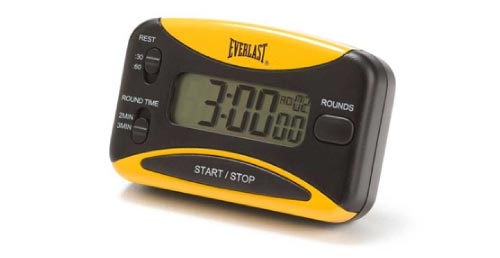 Everlast's Personal Round Timer is a must have those seriously training in MMA. The obvious benefit is that you can keep accurate track of time for rounds when you are working out solo, so you don't cheat with your MMA training.
It's the next best thing to having a personal trainer keep time. Use it to simulate rounds when working out with a heavy bag or doing any other type of interval time training.
The Everalast personal round timer is small and can fit anywhere. There is a vibration alert mode too, so that you can listen to headphones and still be notified of the alert.