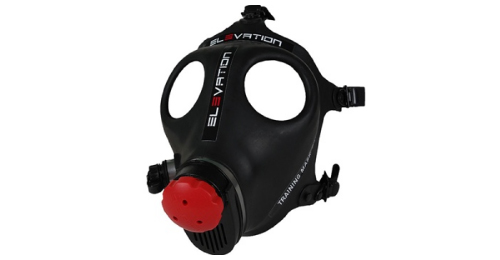 Buy the Elevation MMA Training Mask
The Elevation Mask is used by the top MMA fighters to simulate high-altitude training.
Often, when training for a big fight, fighters will go to train or run in the mountains where the air is thinner. When they come back to the lower altitude they notice an increase in performance, specifically in endurance.
The Elevation Training Mask conditions the lungs to be stronger and increase capacity. This helps get more oxygen into your blood and help increase your cardio endurance and helps reduce fatigue.
You can also increase or decrease the level of intensity of the mask at 1x, 3x or 9x restricted air flow.
It's definitely cutting edge technology and makes it convenient for you to gain benefits even if you don't have access to a high-altitude area.