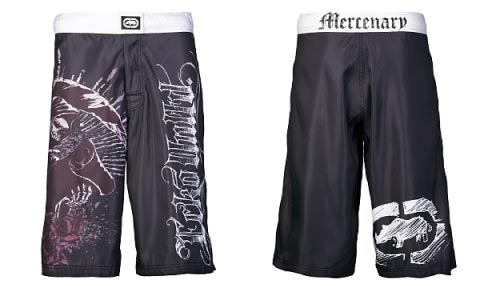 Ecko Unlimited develops a fierce MMA shorts design with the Ecko Reaper Core Fight Shorts. It has a grim reaper design that will instill fear in all your opponents. The grim reaper is, after all, the angel of death.
The image on the shorts shows the grim reaper holding a scroll, perhaps a list of his next victims. You can use this symbolism to put each opponent you face in the cage on that list! Ecko is known for such powerful imagery and the Reaper Core is a prime example.
These shorts have great intensity, they are also good for to get pumped up for a fight. A little bit more of intimidation is the word "Mercenary" on the back waistband.