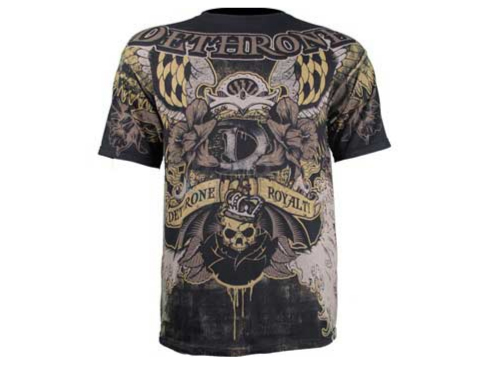 Dethrone Royalty honors Hawaii's MMA fighters with a line of Hawaiian inspired MMA T Shirts.
Some of Hawaii's popular warriors include BJ Penn, Kendall Grove, Troy Mandaloniz and Shane Nelson. Hawaii is quickly becoming a top spot for MMA training and that produces top-quality fighters.
Dethrone has released the following Hawaiian themed MMA t-shirts the Winged Hawaiian crest. We like the earthy look of this shirt with its brown and gold color tones. Its also cool that they incorporated Hawaii's official state flower into the design, its definitely something more unique than the rest of the MMA T shirts out there.