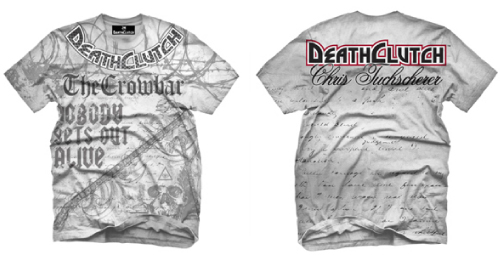 This is the first time that DeathClutch has developed a T-shirt for someone other than UFC Heavyweight Champ Brock Lesnar. Mainly because Tuchscherer trains out of the Minnesota Martial Arts Academy, together with Lesnar.
The DeathClutch Chris Tuchscherer signature T shirt was his official UFC 109 walkout shirt. Tuchscherer dominated Tim Hague in UFC 109 winning the fight by majority decision.
The shirt features a the nickname "Crowbar" across the front along with skulls, and the statement that says "Nobody gets out alive"… It's certainly an intimidating piece of clothing considering Tuchscherer is one of the monsters in the heavyweight division.
You might also like: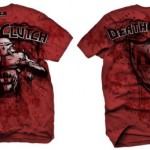 Brock Lesnar DeathClutch T Shirt