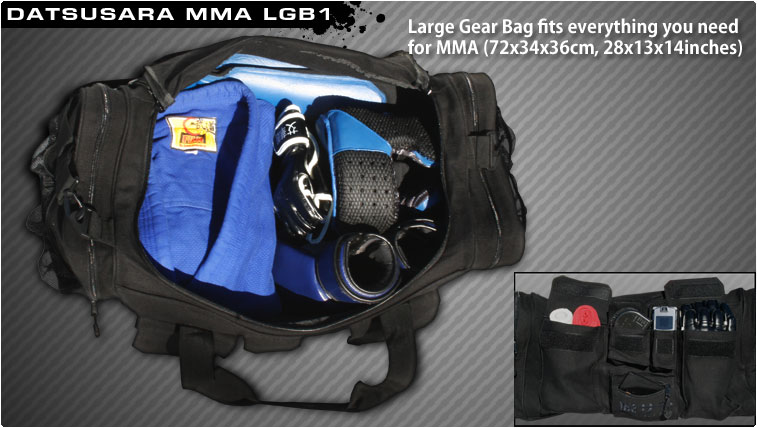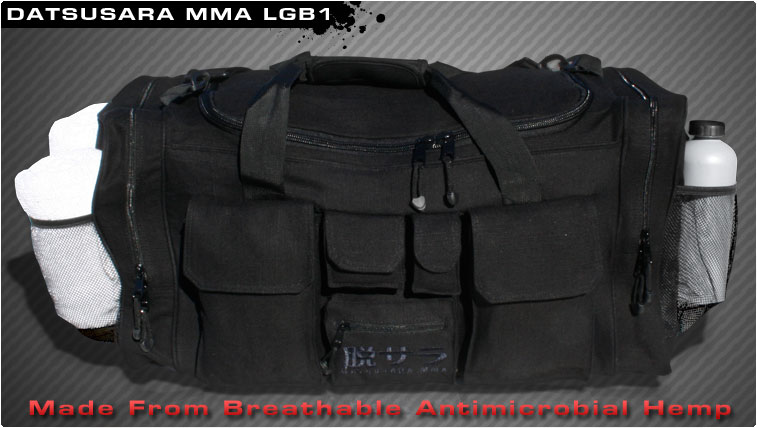 If you are heavily involved in MMA training you may know that sometimes an ideal gear bag can be hard to find. Datsusara MMA has helped to solve this problem by developing a bag that is specifically designed for Mixed Martial Arts. The Datusara MMA Gear Bag model LGB1 has it all:
Body made of heavy duty 100% hemp canvas that is antimicrobal and lets moisture out
Middle Velcro pockets designed to hold mouth guard case and cell phone
Middle zip pocket for wallet and other valuables
Side Velcro pockets that are each large enough to hold a pair of 4oz MMA gloves
Zippered end pockets large enough for a pair of 16oz gloves or plenty of clothing
Mesh pockets that will fit up to 4 large water bottles, towels, damp clothing, etc.
Machine washable
We also like that the logo is very subtle and blends in with the bag, which really shows that this gear bag is focused completely on form and function. Although the gear bag is priced at around $120, its definitely worth it if you want the highest quality bag that will last and keep your gear organized and most importantly fresh!
A high-quality MMA specific gym bag: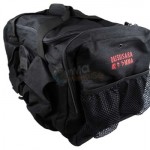 Buy the Datsusara MMA Gear Bag