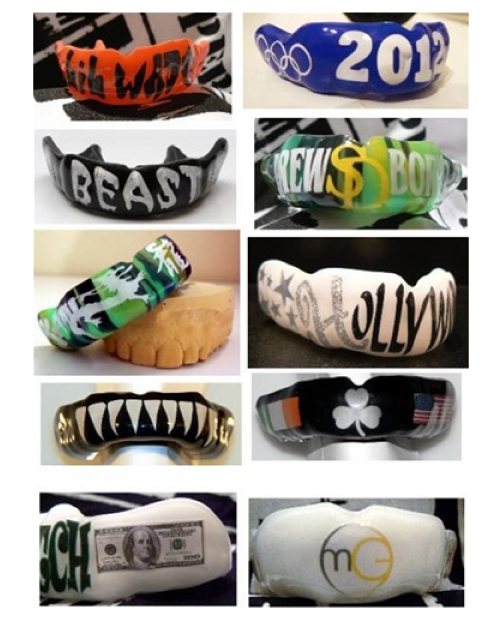 Protecting your teeth is one of the most important things to do in the sport of MMA. I see many people refuse to wear mouthguards during training, which is not smart considering that it is required for competition, and you might as well get used to wearing and breathing with one while training.
Dr. Adam Persky, the FightDentist has teamed up with Jawzz mouthguards and has created one of the best guards for the business. All custom mouthguards provide a higher level of protection than the standard "boil-and-bite" mouthguards you can pick up at the sporting goods store. Custom mouthguards are really specifically made for your teeth, and have a better fit.
FightDentist Mouthguards are the official mouthguards of The Ultimate Fighter tv show, as well as many UFC fighters. One of the coolest things about these mouthguards is that you can customize how the look. You can have different designs, logos, and colors. Our favorite are the mouth guards that are made too look like shark teeth, definitely an intimidating sight in the octagon.
FightDentist/Jawzz mouthguards start at 150 dollars and can go higher depending on the level of designs and logos you want, but all models have the same protection.