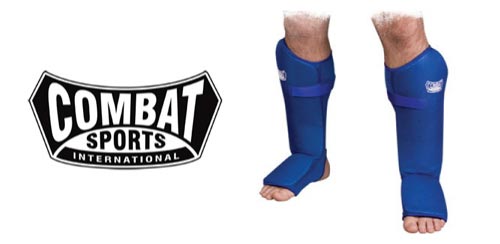 The new Combat Sports breathable MMA shinguard features a faster drying material than your typical shinguard.
This is ideal for use when sharing shinguards and perfect for MMA schools that need equipment for multiple users. (we recommend buying your own personal set) The breathable and fast drying material can also be machine washable, while still keeping its elasticity for a snug fit.
This shinguard is a slip-on, the best type for use while grappling/rolling.