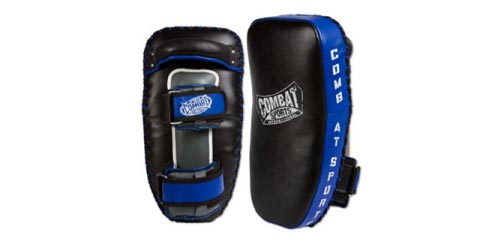 If you are looking for a higher end piece of Muay Thai equipment, we recommend the Combat Sports Bomber Thai Pad.
They have a leather outer that will withstand daily abuse from the hardest hitters. These Thai pad are comparable to the top Fairtex and Windy brands.
The Combat Sports have a curved design for an ergonomic fit that helps reduce fatigue and a natural position for catching strikes. There's also extra padding by the straps for your forearms, for an added bit of comfort.