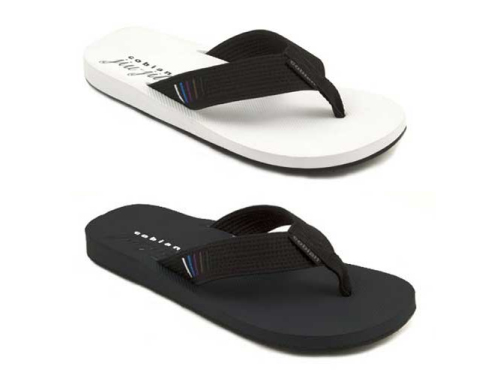 Brazilian Jiu Jitsu is one of the best sports/martial arts ever. And even better is the BJJ lifestyle that comes with it. Cobian aims to integrate the sport into your everyday life with the Cobian Brazilian Jiu Jitsu Sandals.
These bad boys are pretty cool. The strap is simulated to replicate the look and feel of a Brazilian Jiu Jitsu Black belt. There are also Gi inspired belt stripes (white, blue, purple, brown, black) on the strap to give it an authentic look.
The foam of the sandals are super comfortable and are designed to mold to the contour of your feet for a custom feel.
The Cobian sandals are ideal for wearing at BJJ class before you step on the mat, but many people use them for casual everyday wear since they are so comfy.