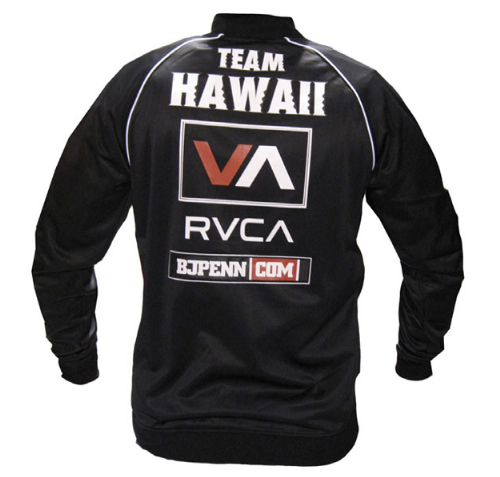 RVCA has taken the BJ Penn Team Hawaii T-shirt and developed it into a stylish Track Jacket.
The BJ Penn Track Jacket features a full-zip design and the Team Hawaii logos displayed in large letters on the top of the back. Its design brings a perfect combination of the MMA lifestyle and sport, making it great to wear during training or for casual wear.
RVCA definitely makes high-quality MMA gear and this track jacket is no exception, it has the "raglan" style or "baseball shirt sleeves" for durability.