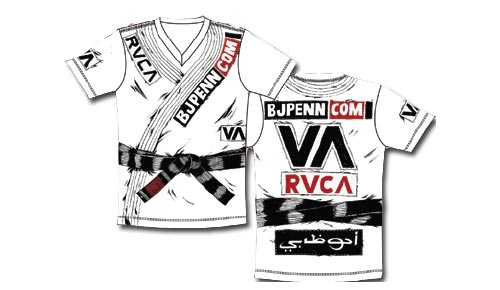 BJ will be walking into the Octagon at UFC 112 wearing his new Gi T-shirt that was inspired by his Original BJ Penn Gi Fight shorts made by RVCA.
The BJ Penn Gi T-shirt pays tribute to his Brazilian Jiu Jitsu black belt and is a sure-fire way to set yourself apart from everyone else.
The RVCA t shirt features the unique design that has the black belt graphics that is wrapped around the waist, to make t look just like a Gi. There are other details such as the logos on the shirt that are made to look like patches and little graphics that resemble wrinkles you would see in a typical Gi.