Bad Boy brings us a new MMA hoodies from their Pro Series clothing line. Each MMA hoodie features the signature Bad Boy logo and feature soft 100% cotton with very durable stitching and construction.
The Bad Boy Walk In Zip Up MMA Hoodie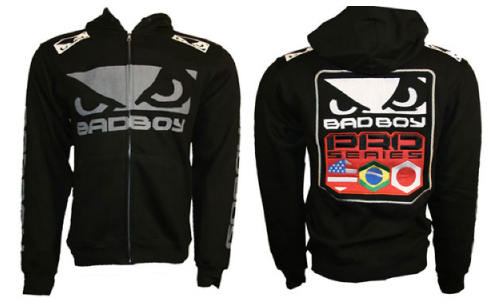 This zip MMA hoodie has the Bad Boy eyes on the front chest (large) and shoulders (small). There is also the Bad Boy name on the left sleeve. An extremely High detail embroidery of the Pro Series is on the on the back.
Bad Boy Pro Series Pullover MMA Hoodie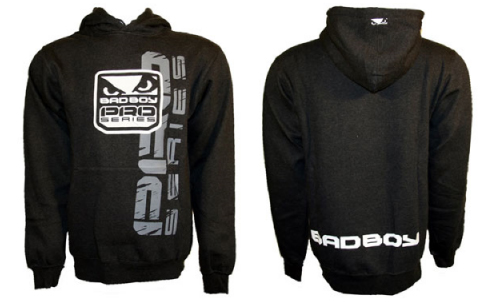 This pullover MMA hoodie is has a charcoal gray shade and has the vertical 'Pro Series'
Fade with the main logo overlaid in the center. The Bad Boy name is on the bottom of the back of the hoodie and a very small eyes logo on the very top of the hood.
The Bad Boy MMA Hoodie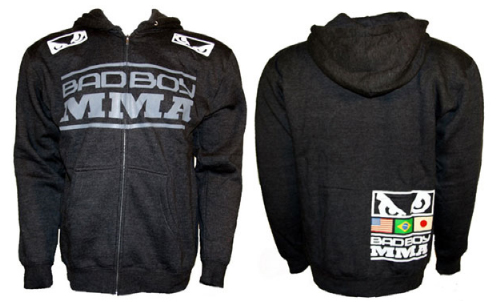 This zip MMA Hoodie has the words Bad Boy MMA on the front instead of the eyes logo like in the Walk-in hoodie. The back features the square international Pro Series logo that is displayed on the lower corner.