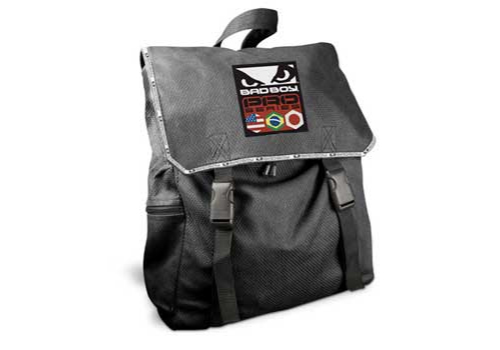 When it comes to being a truly one of a kind MMA bag, the Bad Boy Gi Backpack takes the cake. It's an original design with the backpack made of the same material as a Brazilian JiuJitsu Gi.
This fabric is perfect for a gear bag, its durable and lightweight. The design is also very simple which makes it the right bag for any type of quick workout. There are mesh pockets for wet post workout clothing and the simple buckle straps make it a easy task to throw your MMA gear in pretty quickly, theres no messing around with this MMA bag.
Perhaps the best feature is that this bag has a unique look and is sure to impress anyone that's a fan of BJJ.