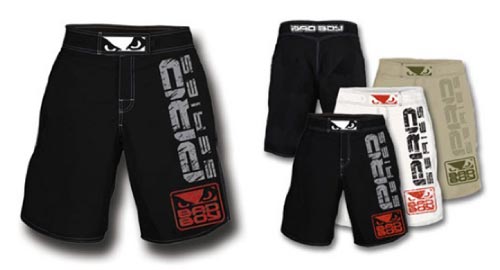 Bad Boy updates their PRO Series line with a new set of MMA Shorts.
These are the Bad Boy Capo II Fight shorts. They have upgraded it with a great design, with stylish PRO Series graphics on the left leg. And its available in either black, white or tan.
Besides the great look of these MMA trunks, they are also have a practically indestructible yet breathable fabric. It's made of lightweight nylon designed to prevent rips and tears.
There's a 5 inch slit on the side for mobility and a wider range of motion that will help you sprawl and through high kicks with much more ease.
This fight short is easily one the pieces of MMA gear, they are stylish, comfortable and very very durable.
Buy the Bad Boy Capo II Fight Shorts