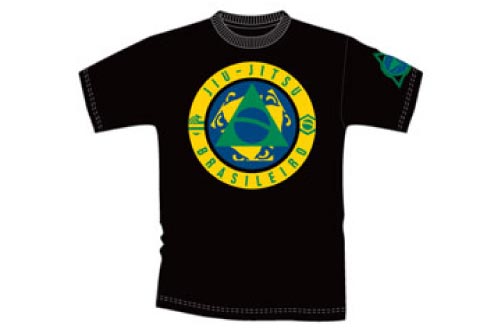 Bad Boy has produced a T shirt that all Brazilian Jiu Jitsu fans will love. This is the Bad Boy Brasiliero t shirt; it features a unique triangle shape in the center that is surrounded by the infamous Bad Boy eyes icon.
And, of course, a BJJ t shirt wouldn't be complete without the yellow and green colors of the Brazilian flag. There is also the familiar globe shape from the flag in the center. Around the main graphics is a circular strip that has the words "Jiu Jitsu Brasiliero" and a small icon on the left that shows a portion of the American Flag.
If you like BJJ then you probably will like this shirt too. It's sporty, clean looking and works well underneath your Gi.