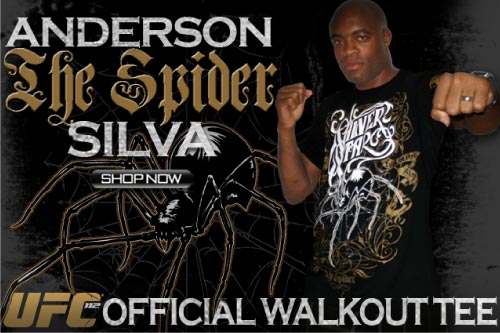 Anderson Silva will be defending his UFC Middleweight Championship, for the 6th time… he's just too good. This time it will be held overseas in Abu Dhabi for UFC 112 on April 10, 2010.
This fight is a good styles match up as Silva is the "best striker" in the division and will be fighting the "best grappler" Demian Maia.
SilverStar has produced a brand new shirt for Anderson "the Spider" Silva and it looks pretty cool, there is a huge spider on the front that gives a very imposing appearance. The SilverStar logo uses letters that are stand out more that their usual logo and commands tons of attention.