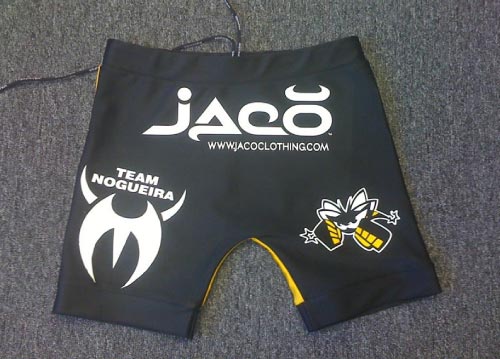 Anderson Silva's fight shorts for his UFC 112 title defense against Demian Maia will be the special edition JACO Anderson Silva Shorts.
These shorts are the Vale Tudo type shorts that typically are made of a stretch fabric that compresses and fits tight to your legs. On the shorts are the infamous Silva BEE logo and his Team Noguiera patch.
The Jaco Anderson Silva Vale Tudo shorts have not yet been released. In the meantime check out some popular Jaco MMA gear.